Mantri Lithos Hebbal Bangalore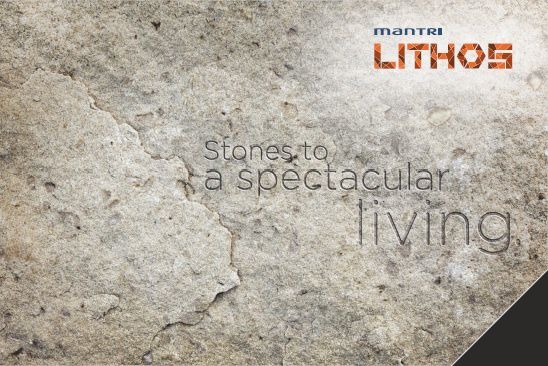 Lithos means "Rocky Edges" where dreams are unfolded and embodied in swanky skyscrapers that convey the message of harmony and comfort at each step. Residential Homes that are built by the recognized brand name Mantri Developers, Mantri Lithos is a combination of perfect engineering, ultra-modern ideas and stylish technologies. Bringing a perfect combination of 2 and 3 BHK apartments, it offers everything that you have always desired of. Mantri Lithos is a spectacle set in stone. A dwelling which is perfectly designed and structures thus it's a turning point among all other residential areas in the city. Crafted with a Medley of different shapes, luxurious infrastructures and maverick contours, Mantri Lithos is an address set out of infinity. Founded with structural contemplations that confront conventional living spaces, our creation is a converse to well-known architecture. Mantri Lithos isn't just for everybody. It's for those who want in a life of adventure.
Details of Mantri Lithos:
Location: Manyata Tech Park
Sizes: 1435-3220sq ft
Plans: 2 & 3 BHK
Amenities of Mantri Lithos:
Swimming pool with separate toddler's pool.
Jacuzzi pool.
Outdoor Exercise Area.
Children's Play Area.
Multipurpose court.
Basket Ball Post.
Pick up - drop off point
The speed, at which Mantri Group have journeyed in this industry and the incredible volume that they have built, is a sign of the deep passion and expertise that they have in Real Estate. With a track record of delivering 1.4 homes every day since inception on time. Mantri Group has further diversified into Retail, Hotels, IT and premium housing townships all over South India. Industry leaders state this is the fastest growth achieved by any developer in the field of Real Estate in India.